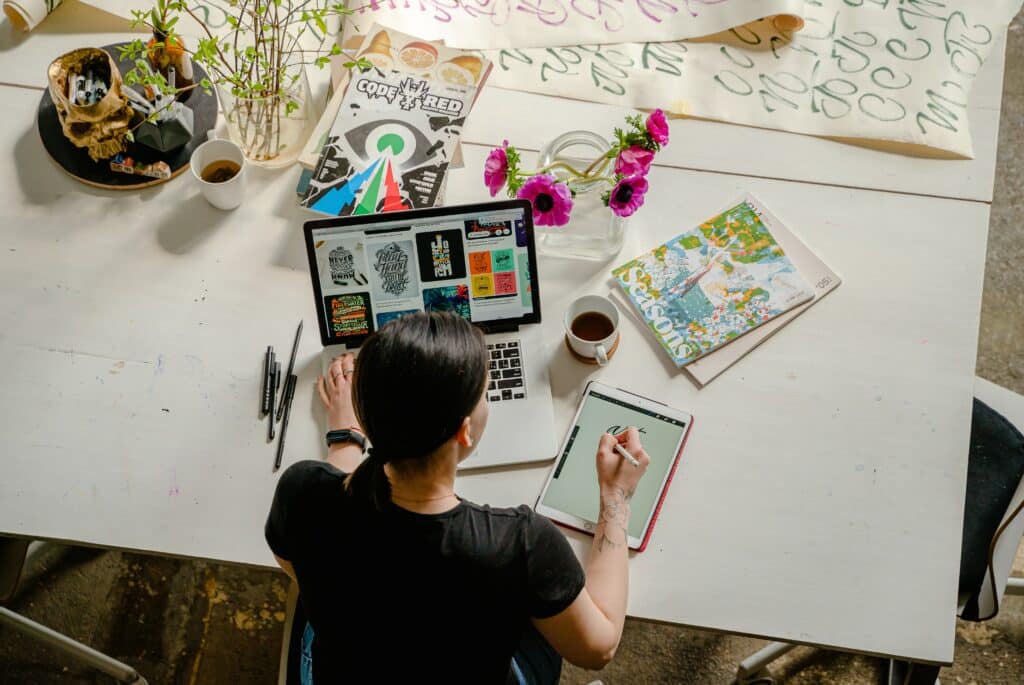 Are you a budding graphic designer looking to add something to your portfolio? Maybe you're a small business owner in need of a logo. No matter the reason, there is a lot that goes into designing a logo that you may not have thought about.
Leah Honeycutt shares her logo design expertise as an artist and graphic designer. Here are the top 3 logo design tips that you need to know:
Get a feel of the brand you are designing the logo for. It might help to write down a list of expressive words that come to mind when you think of the brand. How you describe a quirky cafe will be different from how you describe a law firm, for example. Refer to this list when doing your sketches.
Do a bunch of sketches and play around with different shapes and compositions. Draw 20 small boxes, give yourself 20 minutes, and do a small sketch in each box. Don't worry about making each sketch perfect – this is to just get your ideas out and experiment. When you're done, you can pick the best ones and develop them further.
Keep things simple. When people look at the logo, they should be able to understand what the brand is about right away, so use simple and recognizable shapes.