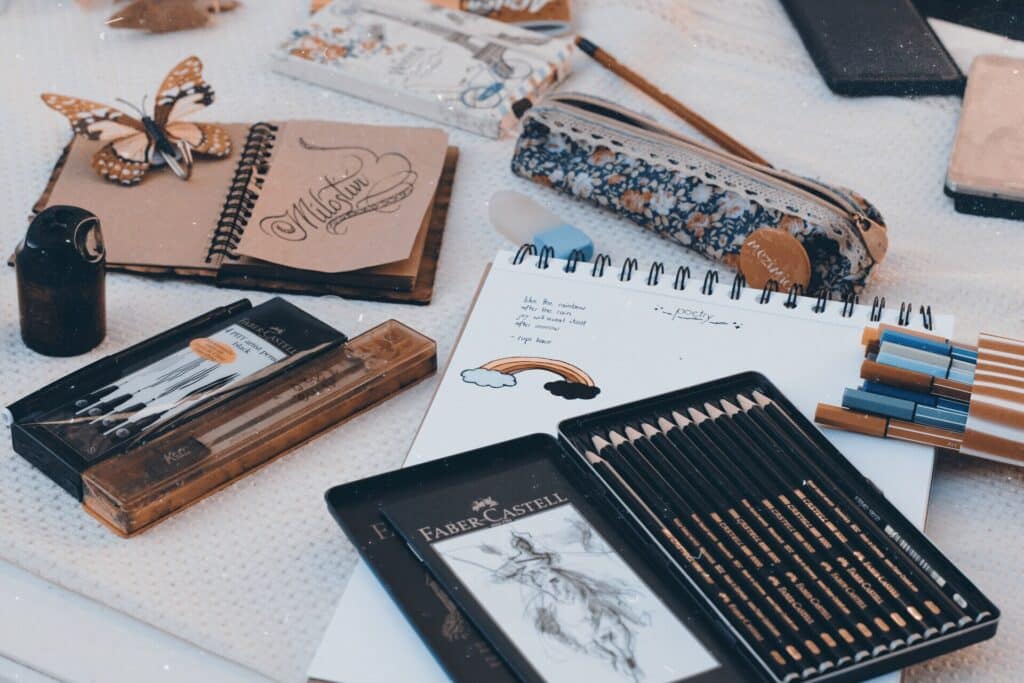 If you are an art student or creative person, sometimes it can be intimidating to stare at the blank white pages of a new sketchbook. What should go there? What if I mess it up?
Your sketchbook is a place for you to make art and improve your skills completely free of judgment or expectations. There are no rules! As a DIY artist at heart, Leah Honeycutt works on mixed media projects, photography, and graphic design. Today she shares 4 ways to fill your sketchbook to unlock your creativity and improve your skills.
Life drawing. Set up a still life at home or go to a cafe and draw what you see. Pro tip: practice drawing as much as you can in pen, without the ability to erase.
Blind contour drawing. Once you have a still life or scene you want to draw, practice this method to improve your hand-eye coordination. Once you put your pen on the paper, do not lift it and do not look at your paper – just look at the subject you are drawing.
Test out new art materials. Got some new watercolor paints? Try doing some swatches and combining colors to see how they interact with each other.
Try a completely new style that you have never done before. Grab some old magazines and do a collage on one page. Mix colored pencils and watercolor together. Try the techniques of artists you admire.