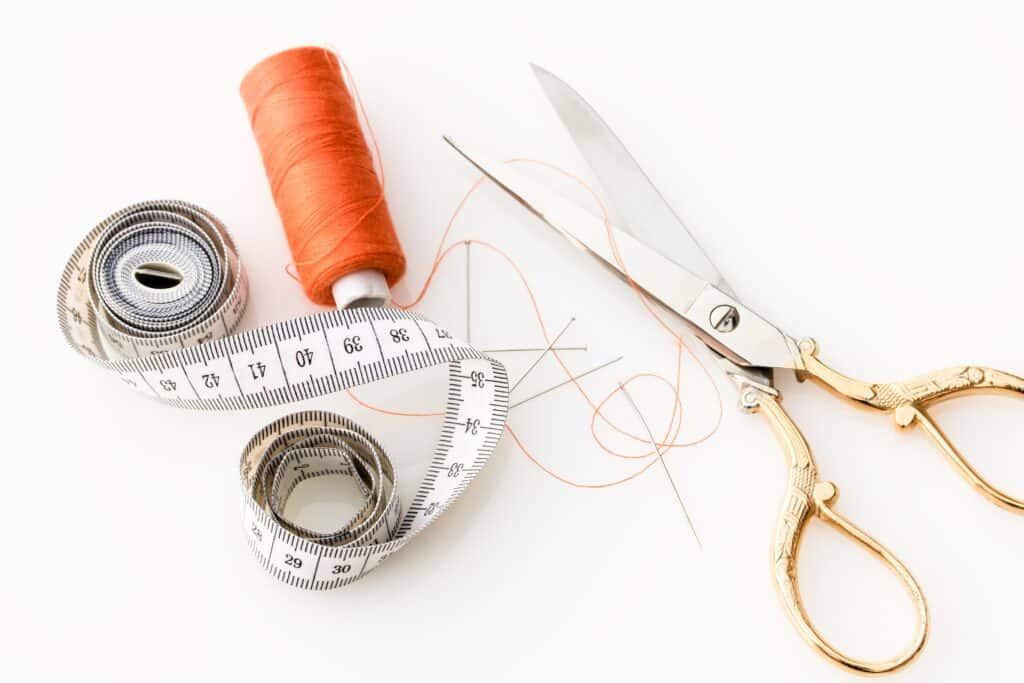 Go look in your closet. Odds are, you probably have a lot of items that you don't wear for whatever reason. We all have items that get ignored in our closets. The good news is that all of those old clothes are perfect materials to do some fun and creative upcycling projects! If you weren't going to wear it anyway, you might as well have some fun with it. 
Leah Honeycutt is a freelance photographer and graphic designer. A DIY artist at heart, she enjoys creating upcycling and mixed media projects in her spare time. Today she shares 5 fun ways to upcycle clothing. 
Do your clothes just need a couple of tweaks to get you to wear them again? Grab a basic sewing kit and check out some online tutorials for how to do basic mending to your clothes. Even if your items have holes in them, not all is lost. Try your hand at visible mending! 
Learn how to do embroidery so you can add some fun designs to your clothing.
If you have a pair of jeans that need a little something, try painting the pockets. All you need are some paintbrushes and regular acrylic paint. This method works best on thick fabrics such as denim.
Sometimes, your clothing just can not be saved. That's okay! You can use it as scrap fabric for all sorts of things. Make cleaning or kitchen towels, scrunchies, or even patches to mend holes in other items. The options are endless.
If you want to go a truly eco-friendly route, try your hand at making reusable beeswax food wrappers. For this, you will need shreds of beeswax and an iron. Just iron the beeswax into the clothes and let it dry.