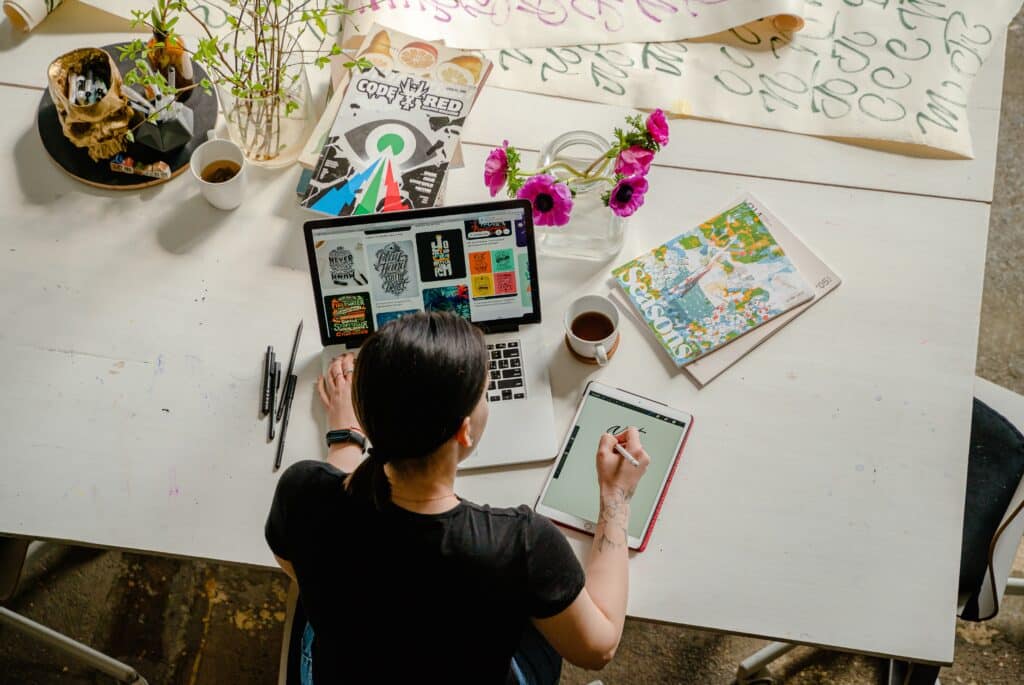 Creating digital art is becoming more and more popular and accessible. Even if you aren't a purely digital artist, you're probably sharing your work on the internet or promoting yourself online somehow.
Combining both traditional and digital mediums is great because you get the best of both worlds and can add new styles to your work. Here are my top tips for combining traditional and digital art mediums.
Use your camera phone for color palettes
Almost everyone carries a smartphone these days. It's more than just a communication device; it's a pocket-sized inspiration collector.
Whenever a captivating color combination grabs your attention, be it a serene landscape, a vibrant street mural, or an eye-catching sign, just pull out your phone and snap a photo. Over time, you'll accumulate a rich palette of hues and tones, ready to be infused into your artwork.
The scanner is your best friend
A quality scanner is an essential tool for an artist aiming to merge the physical with the digital. While photographs may capture the essence of your work, they often fail to grasp the finer details and true colors.
Scanners, on the other hand, offer a true-to-life digital replica of your masterpiece. Investing in a good scanner allows you to adjust settings like pixels per inch (PPI), ensuring all of the small details are captured.
Get acquainted with digital tools
Even if you never draw digitally or actually create your art in a digital way, mastering digital tools is crucial. Software like Photoshop, Illustrator, and InDesign (or their free versions) have become quintessential for artists. The internet is full of free tutorials for these platforms.
Acquainting yourself with these tools can enhance your work, offer editing options, and open doors to new artistic possibilities.