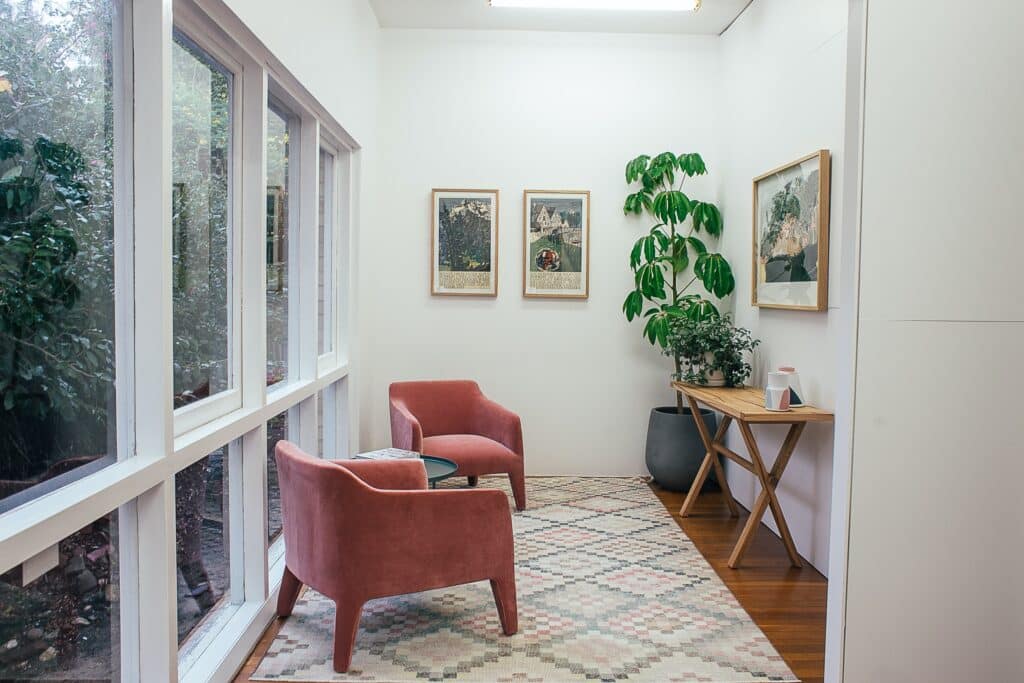 Are you tired of feeling like you have to choose between breaking the bank for art or settling for a wall of budget-friendly, uninspiring pieces? Well, I've got some exciting news for you! You don't need a fortune to give your home that chic gallery appearance. I'll share with you my tried-and-true tips for turning your DIY art into pieces that look as though they belong in a high-end collection.
How To Make Your Home Feel Like A Gallery
1. Framing
Investing in the right frames can work wonders in making your art appear more luxurious than it is.
Gorgeous frames aren't necessarily synonymous with big spending. Scour thrift stores, vintage markets, garage sales, and more—you'll be amazed at the treasures you can unearth. If a frame already houses art, don't fret; you can always swap it out for your masterpiece.
When selecting frames, focus on those made of real wood rather than plastic. I love the eclectic look of different wood finishes, but if you prefer consistency, a coat of sleek black paint can transform them into a cohesive ensemble.
2. Get creative
Say goodbye to mass-produced art from big retailers. It's time to infuse your space with pieces that not only resonate with your soul but also look like a million bucks:
Instead of settling for generic prints, seek out textiles, found objects, personal photographs, postcards, or even your very own DIY creations. Your art should tell your story, and uniqueness is key to an expensive appearance.
3. Mix Dimensions
Don't limit yourself to flat canvases and prints. Elevate your decor game by adding sculptural elements. Don't hesitate to incorporate 3D art into your gallery wall. From abstract sculptures to decorative objects that align with your overall aesthetic, these pieces add depth and character to your space.
Conclusion
With these three essential tips, you'll be well on your way to transforming your DIY art into exquisite pieces that radiate sophistication. No more compromising your budget or settling for mediocrity—your home can be your very own upscale gallery. So, let's get creative and make your space a testament to artistry and style!