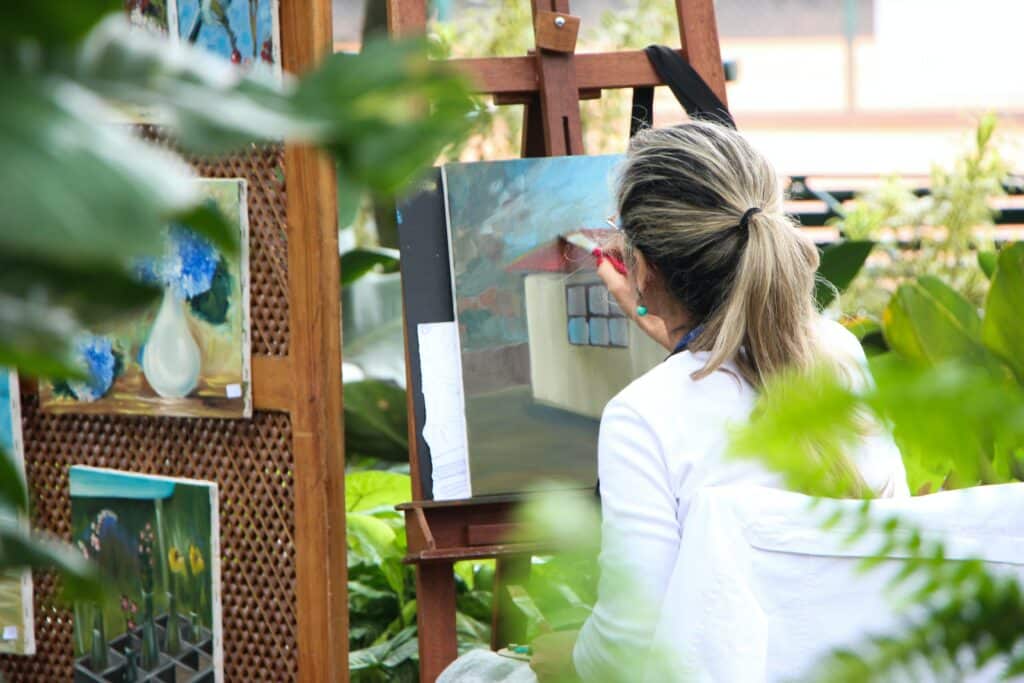 Art is all over the place. Even if you are someone who thinks you aren't 'into' art, you still see it everywhere and benefit from the beauty it adds to your surroundings. If you want to see more art in the world, supporting local artists is key.
Leah Honeycutt is a freelance photographer and graphic designer. A DIY artist at heart, she enjoys creating upcycled and mixed media projects in her spare time. Today she shares her tips for how to support local artists in your area.
If you are thinking about sprucing up your home, avoid going to large chain stores for mass-produced art. If you want your home to be as unique as you, then get some unique artwork! Your home will feel much more lively, and whatever work of art you choose can be a fun conversation piece.
Go to local art events in your area. If there is a gallery or museum nearby, spend an afternoon roaming the galleries. They will also likely have information about gallery openings and other art events you can go to.
Follow local artists on social media. Share their work so that more people will see it and support them. That way, they can continue to make amazing work.
Shop at local markets or directly on the artist's website.
Commission the artist for a one-of-a-kind piece if you have the budget for it.