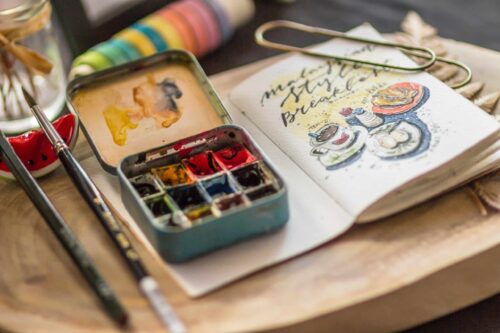 As an artist, I understand the importance of creative expression, but I also know that the costs of supplies can quickly add up. However, creating mixed media art doesn't have to break the bank. With a few cost-saving tips, you can experiment with different materials and techniques without sacrificing your budget.
How To Save Money On Art Supplies
Recycle Old Material
First, consider repurposing materials you already have. Old newspapers, magazines, and book pages make great collage materials, and you can even incorporate found objects like buttons, twine, and fabric scraps into your work. Not only will this save you money, but it also adds a unique touch to your art.
Buy In Bulk
Another way to save money is to buy materials in bulk. Purchasing items like canvas, paint, and glue in larger quantities can significantly reduce the overall cost per piece. Look for deals and discounts on art supplies, and consider buying off-brand or store-brand options instead of more expensive name-brand products.
Go Non-Traditional
If you're looking for affordable alternatives to traditional art supplies, consider exploring your local hardware or dollar store. You may be surprised at the range of materials available, like spray paint, stencils, and even duct tape. Don't be afraid to experiment with unconventional materials to create unique textures and effects.
Make It Yourself
Lastly, don't underestimate the power of DIY. Making your own supplies can be both fun and cost-effective. For example, you can make your own paint by mixing acrylics with water or making your own glue by mixing flour and water. There are countless tutorials available online that can help you create your own materials at a fraction of the cost of buying them pre-made.
Conclusion: Mixed Media Art Supplies
In conclusion, creating mixed media art doesn't have to be expensive. By repurposing materials, buying in bulk, exploring alternative stores, and making your own supplies, you can experiment with different techniques and materials without breaking the bank. Get creative and have fun with your art, regardless of your budget.