More and more people these days are looking for ways to make fashion more sustainable. Fast fashion has created a culture of buying cheap clothes that quickly get thrown in the trash. However, there is a new, sustainable DIY trend that has been taking hold recently known as 'visible mending'.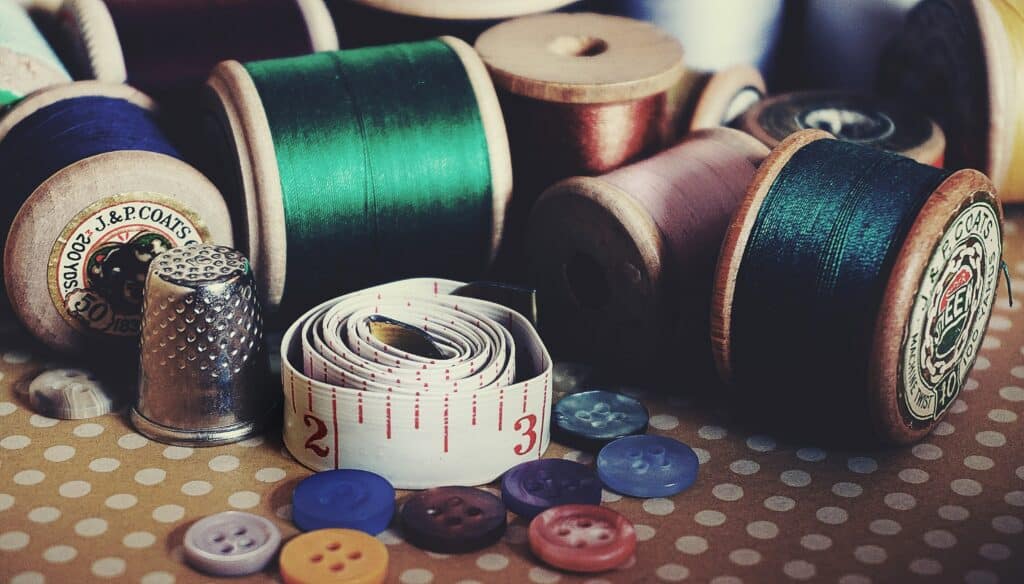 What is visible mending?
Visible mending is any kind of repair that you make to clothing that is meant to be visible. This could be embroidery, packing holes, darning socks, etc. It turns worn-out clothing into something new and fun that you can continue to wear. This trend has it's roots in the Japanese tradition of sashiko. 
Leah Honeycutt is a visual artist who is passionate about creative reuse. Today she shares her top 5 tips to visibly mend your clothes:
You can get started with a basic sewing and embroidery kit.
There are a lot of amazing tutorials for visible mending and sashiko online, but don't worry about perfection! Visible mending is designed to celebrate the flaws of an item.
Don't throw away scraps of fabric. You can use them to repair other clothes. It doesn't matter if the fabric doesn't match the item you are repairing – that is the fun of it!
Thrift stores often sell old fabric that you can use in your projects. In fact, the more things you can source from a thrift store, the better! This project is all abut sustainability. 
Get creative with it! If you were already going to throw an item of clothing away, there is nothing you can do to ruin it. It's all about experimentation.