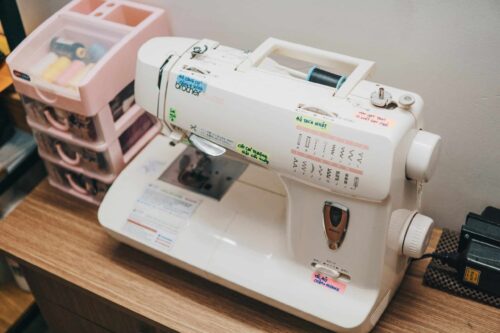 Welcome to my world of upcycling, where old clothes find new life as unique and creative treasures! As a passionate DIY artist who loves to revamp old clothes, I'm excited to share my beginner tips for upcycling clothes with you. 
Upcycling is not only fun and rewarding, but it also helps reduce waste and gives a personal touch to your wardrobe. Let's dive into the world of upcycling and turn your old clothes into new, stylish gems!
10 Tips To Upcycle Your Clothes
1. Sort and Gather
Start by going through your wardrobe and selecting items you no longer wear or those with minor damages. Create a pile of clothes that could use a makeover and let your imagination flow.
2. Get Inspired
Before you start upcycling, browse online platforms like Pinterest or follow upcycling blogs to find inspiration for your projects. You'll discover countless creative ideas to fuel your own imagination.
3. Plan and Sketch
Once you have a vision, plan your upcycling project by sketching your ideas on paper. This step helps you visualize the transformation and ensures a smooth process.
4. Basic Techniques
Start with simple upcycling techniques like tie-dyeing, fabric painting, or adding fabric patches to give your clothes a fresh look. These techniques are beginner-friendly and can instantly add a splash of color and personality to your outfits.
5. Cutting and Sewing
For more advanced upcycling, learn basic sewing skills. Cut old jeans into trendy shorts or create crop tops from oversized shirts. Sew on buttons, lace, or ribbons to add intricate details and unique designs.
6. Mix and Match
Don't be afraid to mix and match different fabrics and textures to create eye-catching pieces. Combine denim with lace or add embroidery to a plain T-shirt for a boho-chic vibe.
7. Transforming T-shirts
Transform old T-shirts into stylish tank tops, crop tops, or even tote bags. You can also create braided straps or back cut-outs for a trendy twist.
8. Revamping Accessories
Upcycling isn't limited to clothes; revamp accessories too! Use old scarves as headbands or belt straps, and turn old jewelry pieces into quirky bag charms.
9. Share Your Creations
Take pride in your upcycling journey and share your creations on social media or with friends and family. You might inspire others to join the upcycling movement.
10. Embrace Imperfection
Remember, upcycling is about creativity and individuality. Embrace imperfections, as they add character and charm to your upcycled pieces.
Conclusion
With these beginner tips, you're ready to embark on your upcycling adventure! Transform your old clothes into new treasures and unleash your inner artist. Let's be sustainable, crafty, and fashion-forward all at once! Happy upcycling!