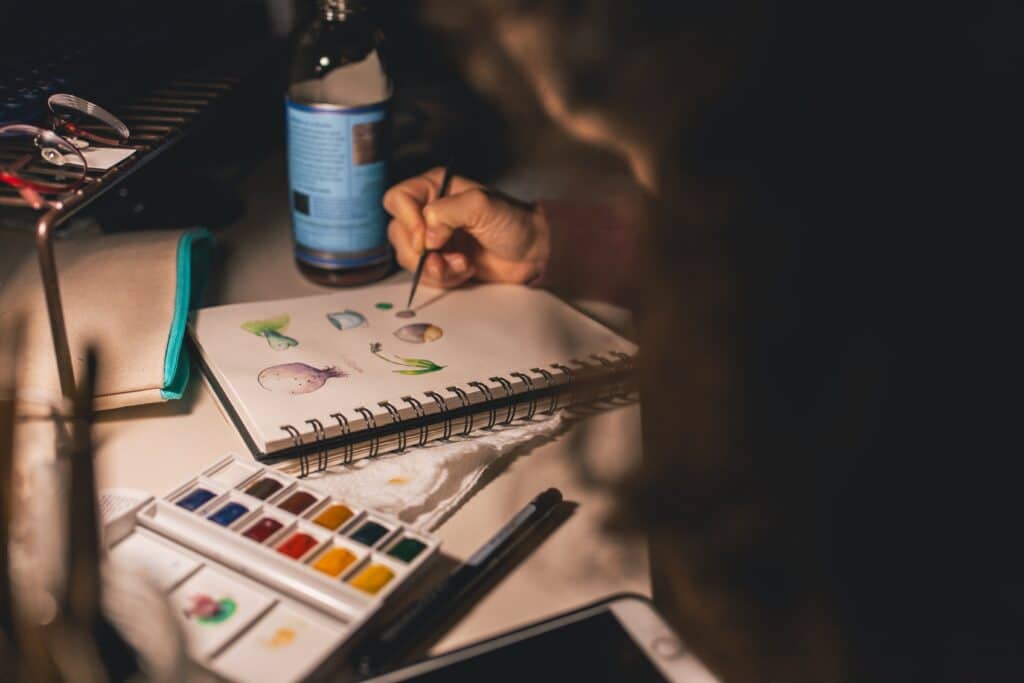 In the world of mixed media art, embracing flaws can unlock a whole new level of creativity and self-expression. If you're someone who struggles with perfectionism, this blog post is here to help you let go, embrace imperfections, and create art that truly speaks to your unique style. Let's dive in!
7 Tips for Embracing Imperfection
1. Embrace Imperfections as Beauty
Instead of viewing mistakes as failures, see them as opportunities for growth and experimentation. Embrace the unexpected textures, colors, and shapes that emerge from your art.
2. Experiment with Different Techniques
Mixed media art allows for a wide range of techniques, including collage, painting, drawing, and more. Try different techniques and see how the imperfections add depth and character to your artwork.
3. Let Go of Control
Instead of meticulously planning every detail, allow your intuition to guide you. Embrace spontaneity and let the materials take the lead. Sometimes, the most beautiful art comes from unexpected accidents.
4. Incorporate Found Objects
Adding found objects to your mixed media art can introduce a unique and imperfect element. Explore your surroundings, collect interesting items, and incorporate them into your artwork. These objects often carry stories and add a layer of authenticity.
5. Use Texture to Your Advantage
Embrace the tactile nature of mixed media art by exploring different textures. Experiment with various materials like fabric, paper, beads, or even natural elements like leaves or twigs. These textures can create beautiful imperfections and enhance the visual interest of your artwork.
6. Celebrate Unconventional Color Combinations
Don't be afraid to mix bold and unexpected colors. Embrace the imperfect harmony that arises from unconventional combinations. It's these unique color palettes that can make your artwork stand out.
7. Embrace the Journey
Remember that creating mixed media art is a process, and it's okay to make mistakes along the way. Enjoy the journey, embrace the learning experience, and celebrate imperfections as part of your artistic growth.
Conclusion
In conclusion, perfectionism can hinder your creativity in mixed media art. Embrace the flaws, celebrate imperfections, and let your unique style shine through. Embracing imperfections opens up a world of creativity and allows you to create art that is truly one-of-a-kind. So, let go, experiment, and enjoy the beautiful journey of mixed media art!
Leah Honeycutt is a talented freelance photographer and graphic designer with a passion for mixed media art. Through her unique blend of digital and traditional styles, she encourages artists to embrace flaws and find beauty in imperfections.